1. Сlick on the "Deposit" button in the right top corner.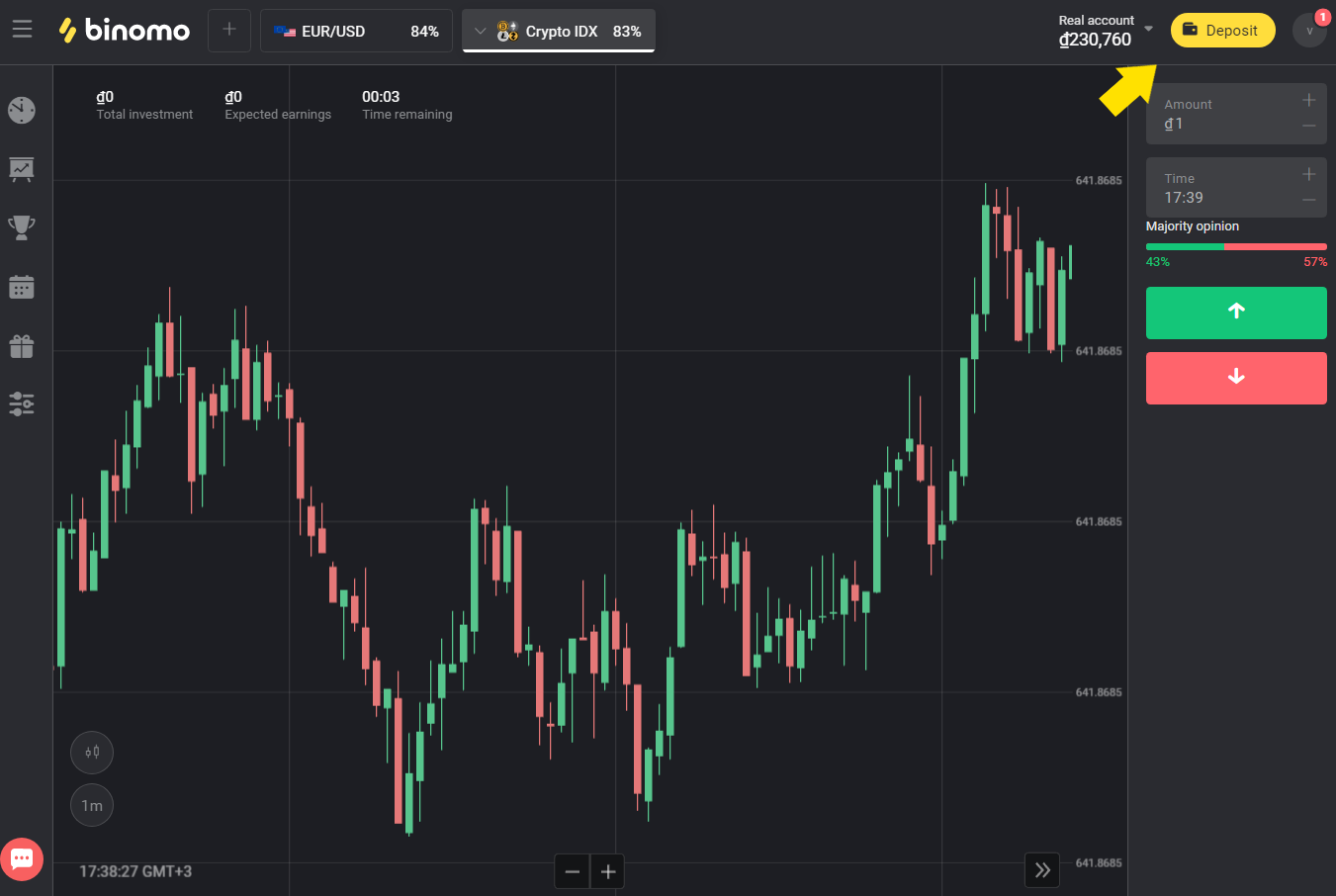 2. Choose the payment method in the "Deposit funds" section. You can choose any convenient bank for the deposit as well as the "Internet Banking" option. In our case it is "Internet Banking".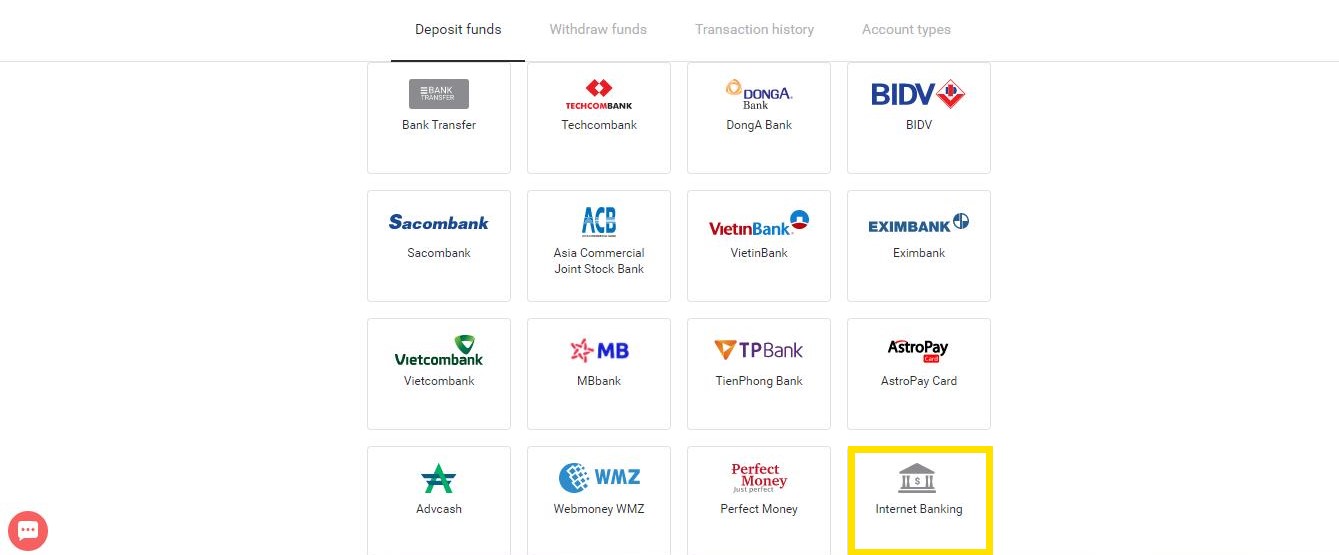 3. Enter the amount for depositing. Note: the amount should exceed the minimum deposit. Then select the bank (in our case it is Techcombank) and click on the "Deposit" button. Note: if you have chosen Internet Banking, you need to choose the bank in the next step.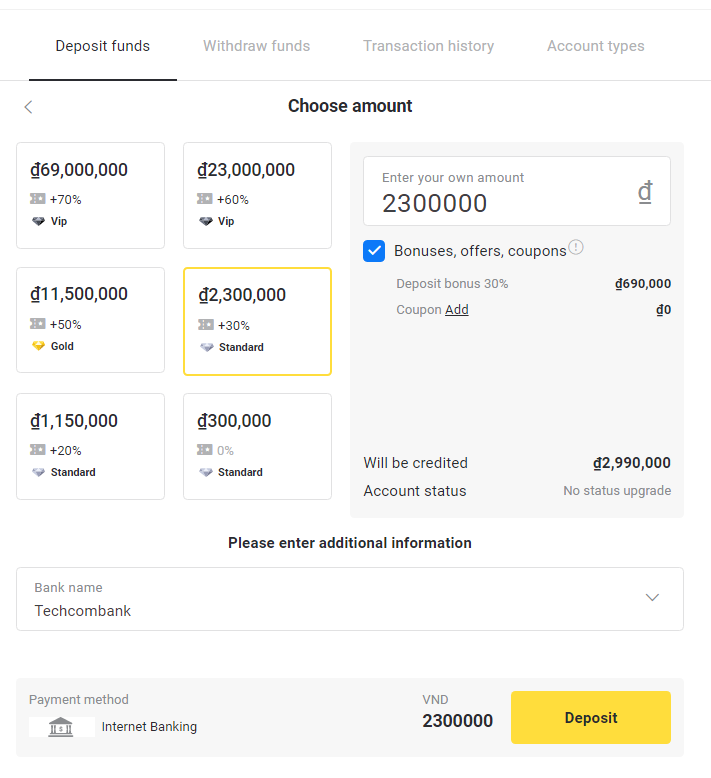 4. Enter your bank account username and password and click on the "Continue" button. Note: you have to complete the operation within 360 seconds.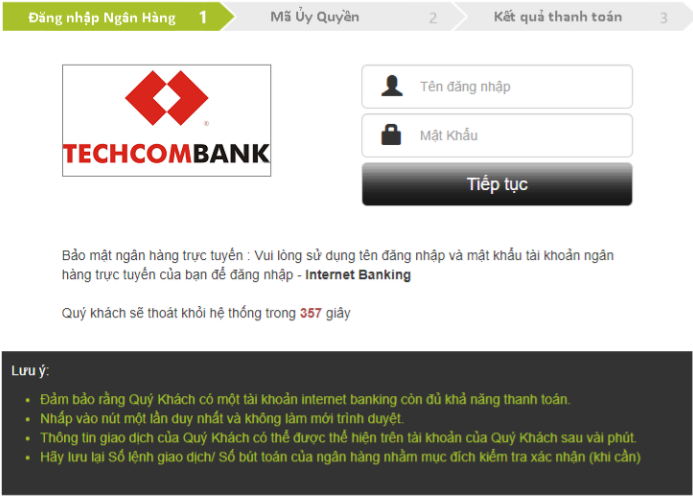 5. Please wait while the system is connecting to your bank account and do not close this window.
6. Then you will see the transaction ID, that will help to get the OTP on your phone.
It is very easy to get the OTP code:
click on the "Get the OTP Code" button;
enter the transaction ID and click the "Confirm" button;
receive the OTP code.
7. If the payment was successful you will be redirected to the following page with the amount of the payment, date and transaction ID indicated.