1. Сlick on the "Deposit" button in the right top corner.
2. Choose the "SPEI Bank Transfer" payment method in the "Deposit funds" section.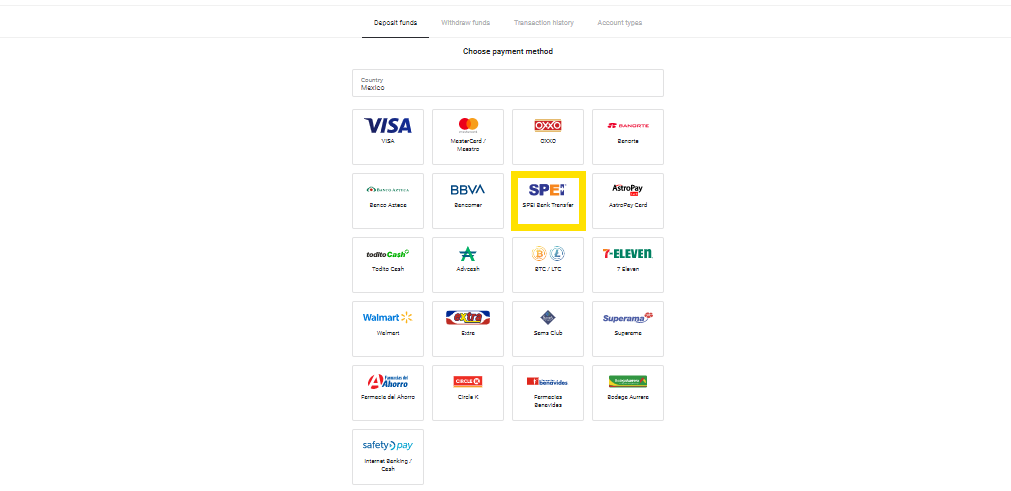 3. Choose the amount for depositing.
4. Enter your name and surname, then choose the document type (CURP, passport, INE or RFC), fill in its number and the email.
5. If you click on the amount at the top right corner, you can check your country, subtotal and total of the deposit.
6. Click on the "Siguiente" button and get the payment form.
7. In the new window, you will see the payment details. You need to make a bank transfer to the account specified in the details. You can use the "Copy" button to enter the payee's information correctly. Note: do not forget to indicate the "Concept" in the transfer - it will allow to process the payment faster.
8. Go to the "Transaction History" menu to make sure that the deposit was successful.