1. Click on the "Deposit" button in the right top corner.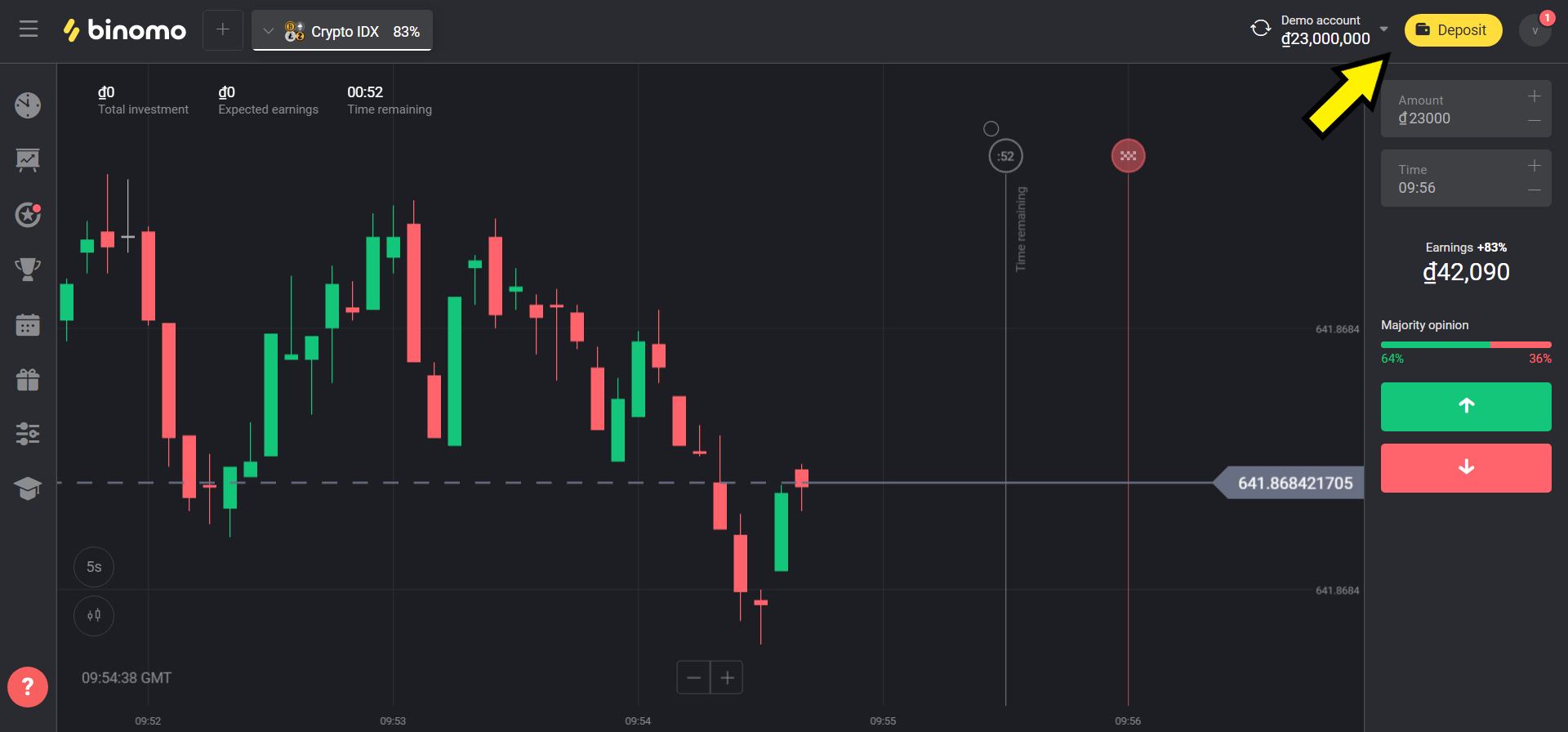 2. Choose Vietnam in the "Сountry" section and select "Momo QR" method.


3. Сhoose the amount to deposit and click on the "Deposit" button.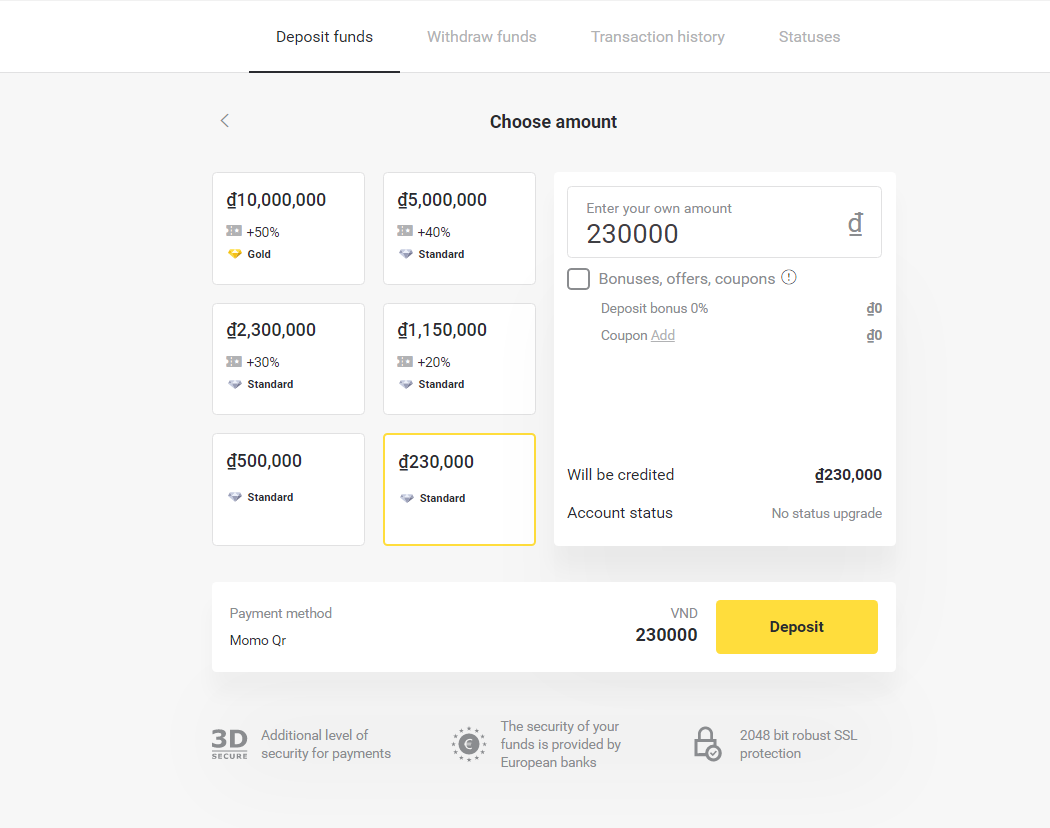 4. A pop-up appears which includes the QR code and the personal code, in this case "2R1E". Use the MoMo Wallet on your phone to continue the transaction.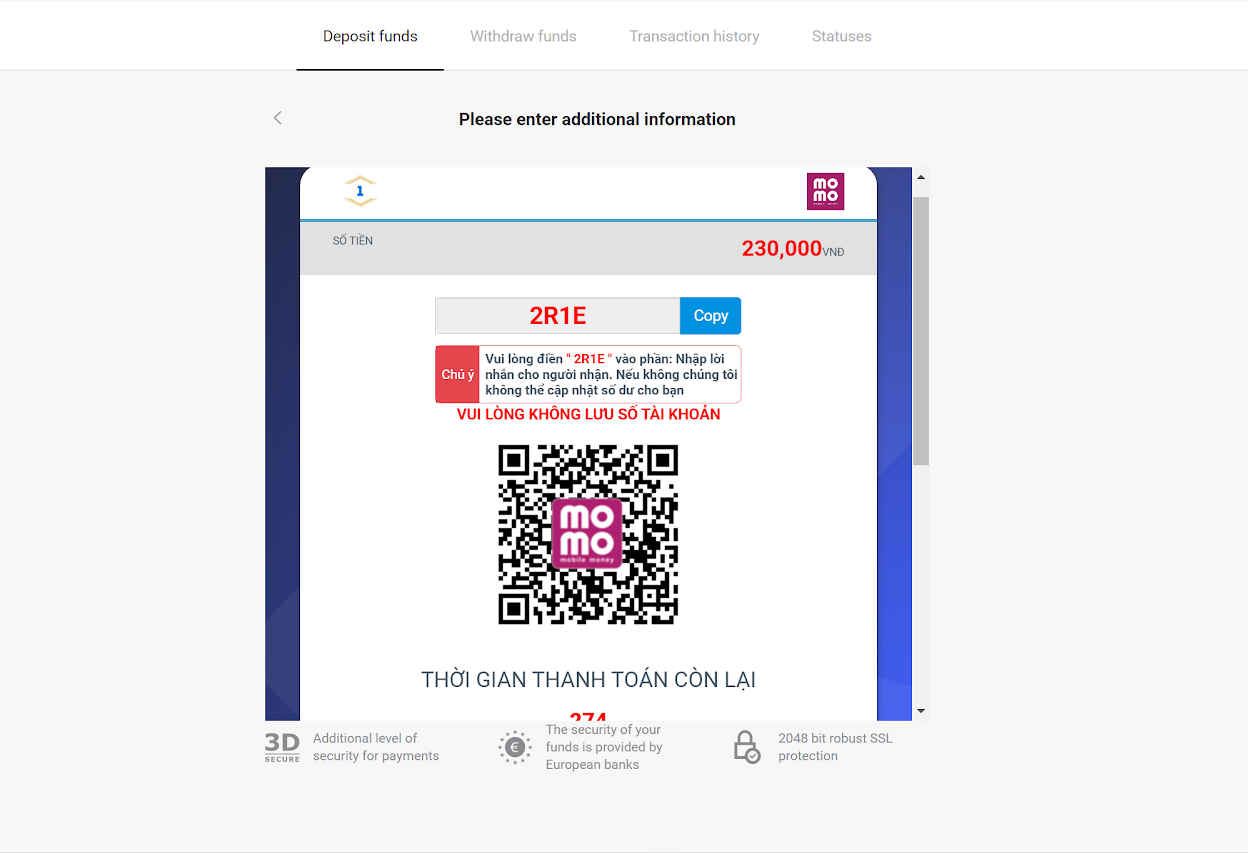 5. Log into MoMo Wallet, choose "Scan code" at the top right corner ( make sure your "Wallet Balance" is equal or bigger than the amount of money you just entered before) and scan the QR code provided on the Binomo website.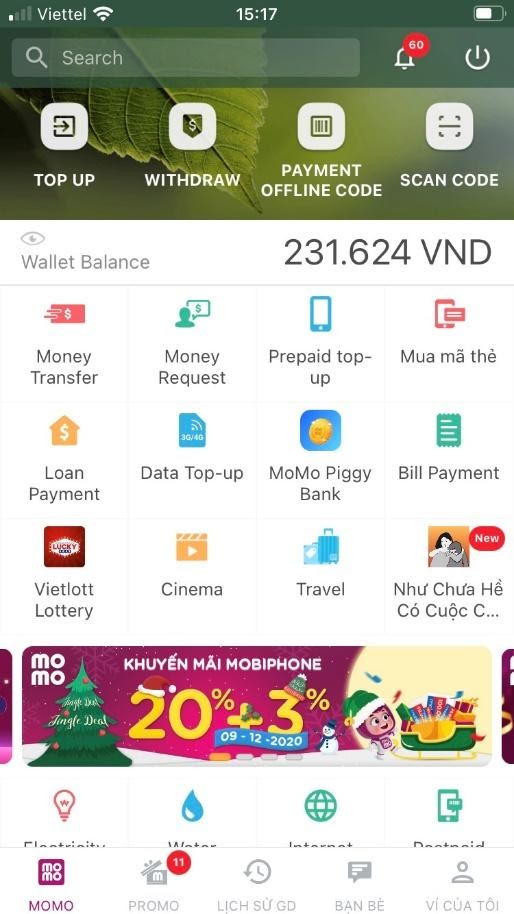 6. Enter the personal code "2R1E", as it was provided as an example on step 4 in the "Message" box. Note:if you skip it the balance will not be added to your Binomo account.
After choose "Transfer", then "Confirm", fill in your password to complete the transaction.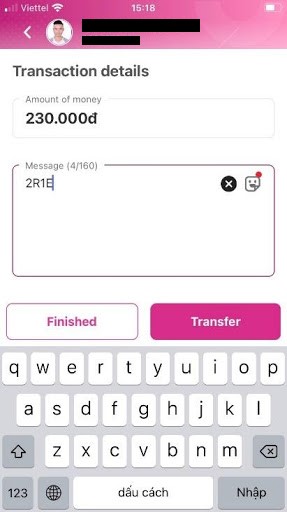 7. You will get a notification of successful payment with transaction details.


8. The confirmation of your deposit process will be in the "Transaction history" page in your account.