You can check your status on the menu in the right top corner. Once all of your documents have been approved, you'll get a green mark next to the "Verification" menu item.
Also, all of your documents will get the "Done" status.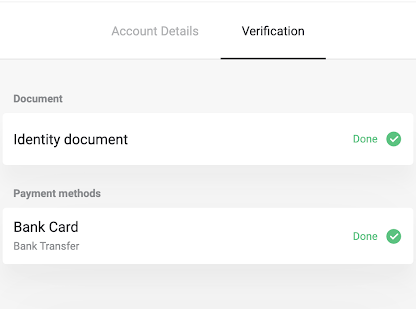 You will also receive a pop-up notification and email confirmation.