Withdrawals to e-wallets or BTC/LTC wallets are accessible for all traders who have made a deposit.
To withdraw funds to your wallet, you'll need to follow these steps:
1. Go to the withdrawal in the "Cashier" section.
In the web version: Click on your profile picture in the top right corner of the screen and choose the "Cashier" tab in the menu.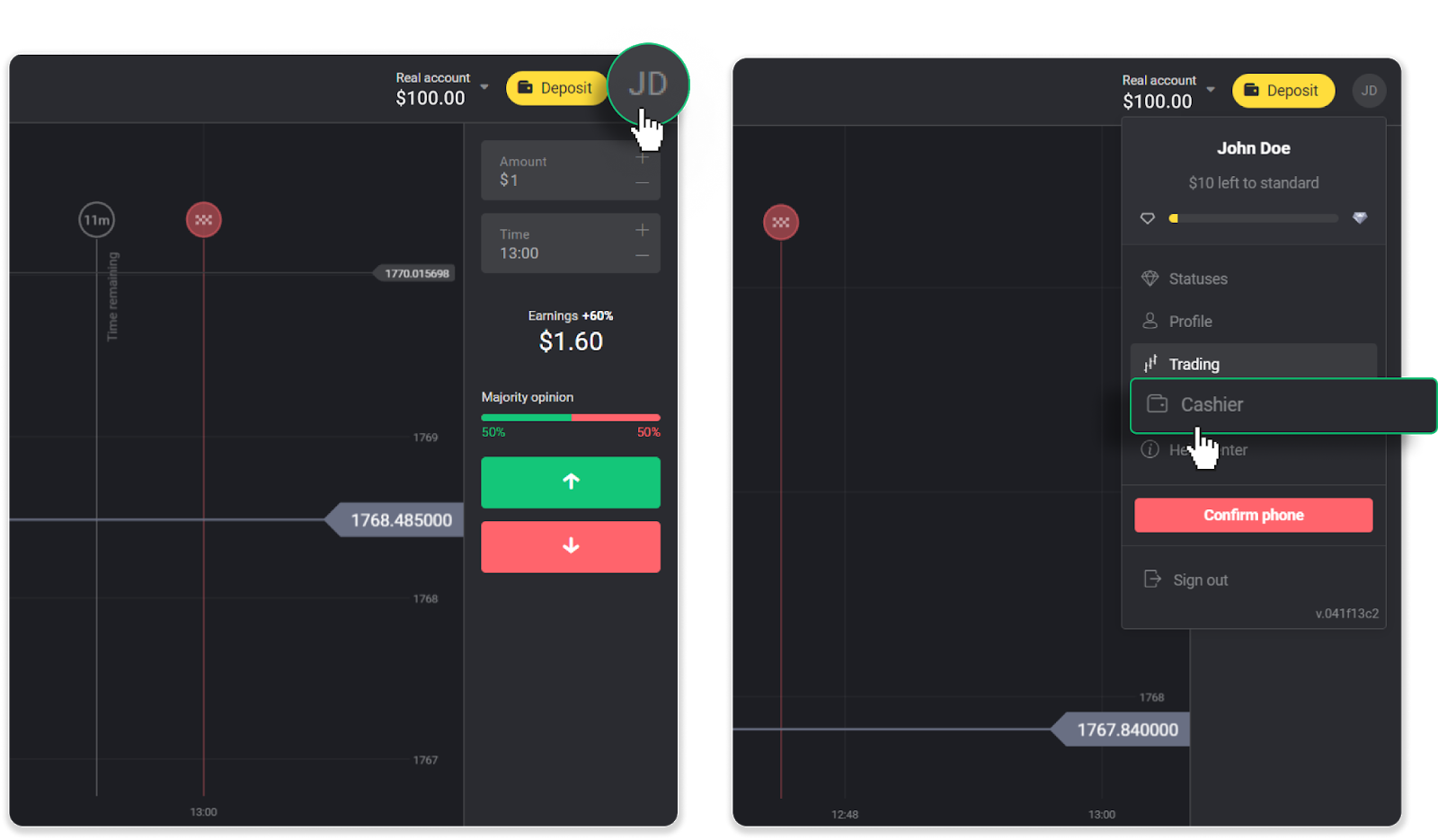 Then click the "Withdraw funds" tab.

In the mobile app: Open a left side menu, choose the "Balance" section, and tap the "Withdraw" button.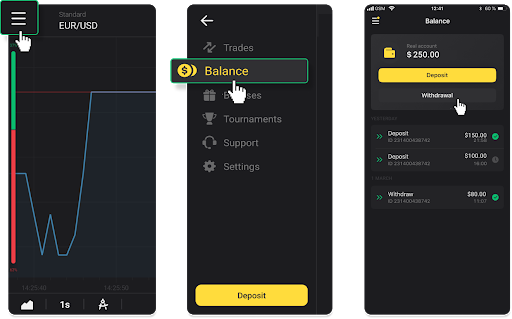 In the new Android app version: tap on the "Profile" icon at the bottom of the platform. Tap on the "Balance" tab and then tap "Withdrawal".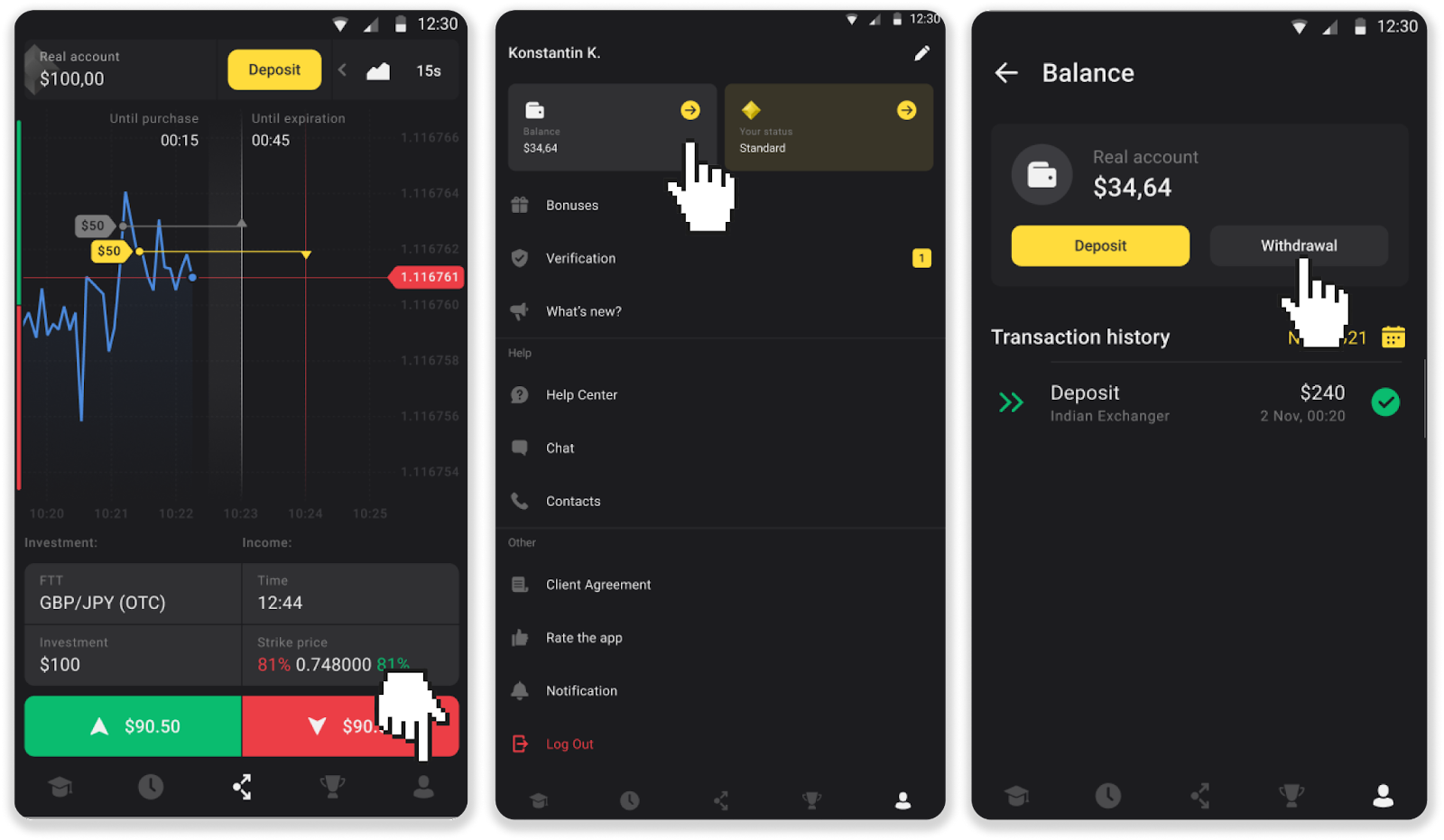 2. Enter the payout amount and choose the wallet to which you want to withdraw funds. Please note that you can only withdraw funds to the wallets you've already made a deposit with. Click "Request withdrawal".

3. Your request is confirmed! You can continue trading while we process your withdrawal.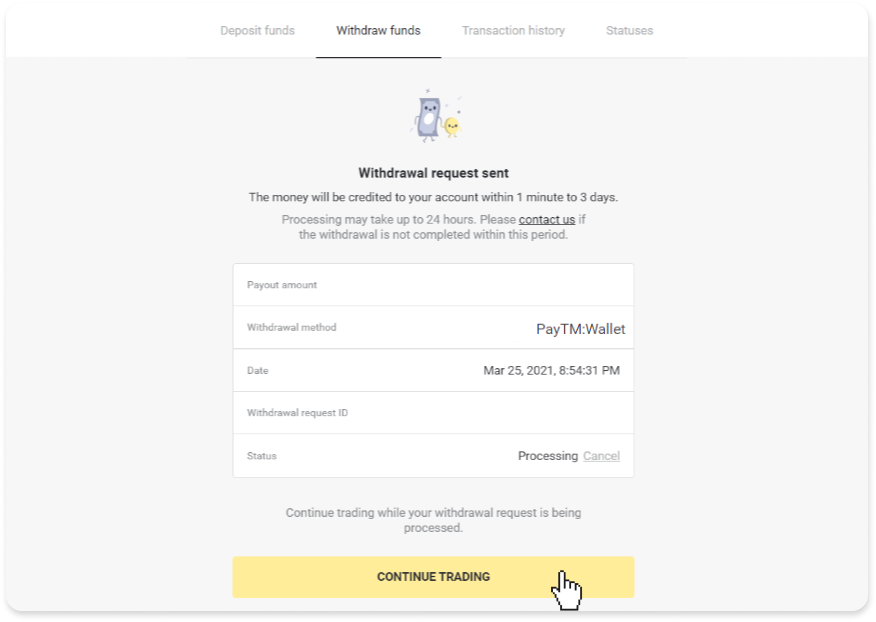 4. You can always track the status of your withdrawal in the "Cashier" section, "Transaction history" tab ("Balance" section for the mobile app users).
Note. It usually takes payment providers up to 1 hour to credit funds to an electronic or crypto wallet. However, in rare cases, this period may be extended up to 3 days due to national holidays, your bank's policy, etc.
If you're waiting longer than 3 days, please, contact us in the live chat or write to support@binomo.com We will help you track your withdrawal.