We've created a new design for the Binomo app on Android. Here are the most essential changes we've brought to make your trading more user-friendly.
Portrait page orientation. Hold the phone however you prefer. Follow the chart and read platform news wherever you are. This new design is all about improved ease and mobility.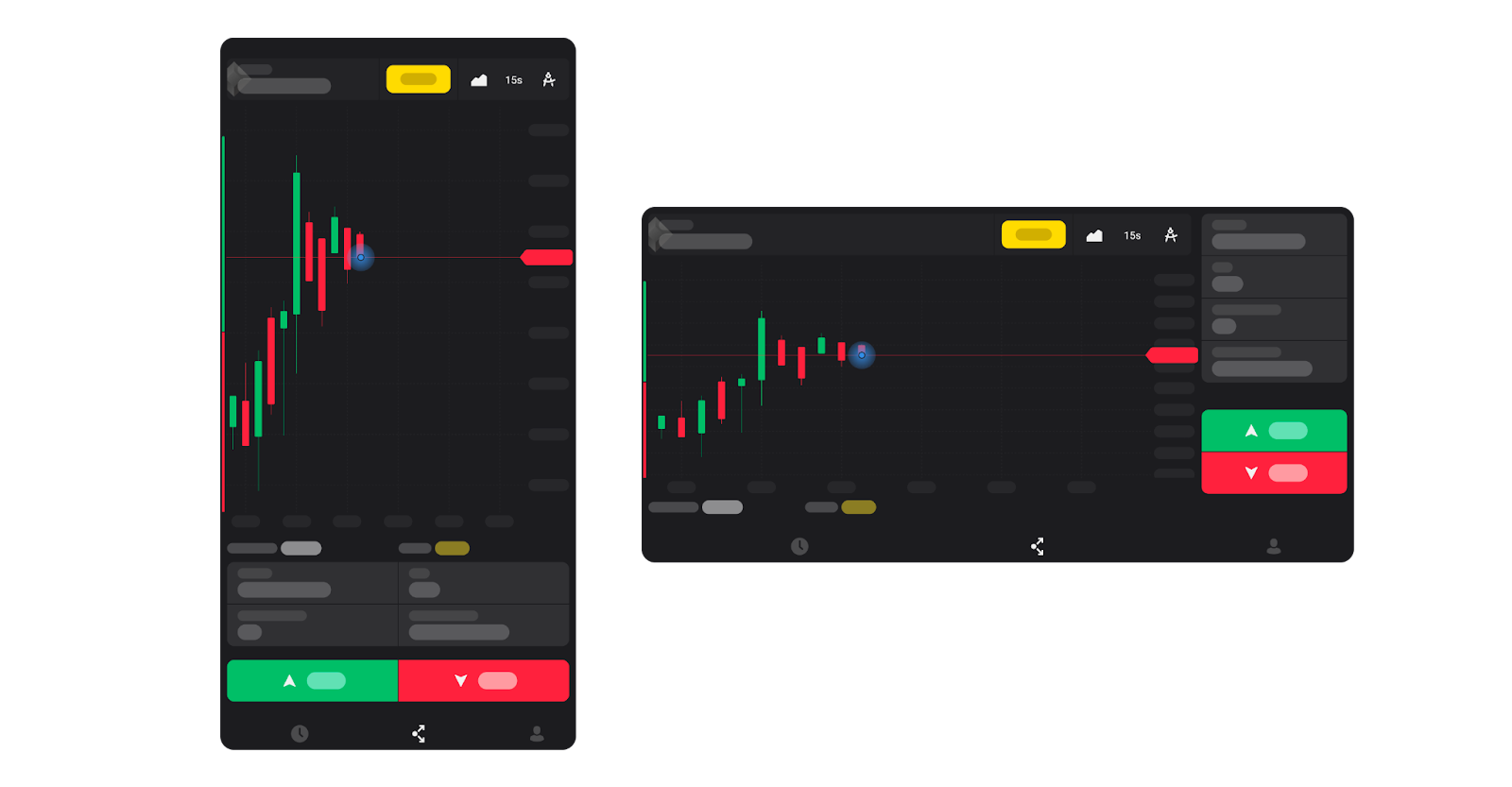 The vertical chart complements the horizontal chart you are already familiar with. Rotate your device to switch it and experience the difference.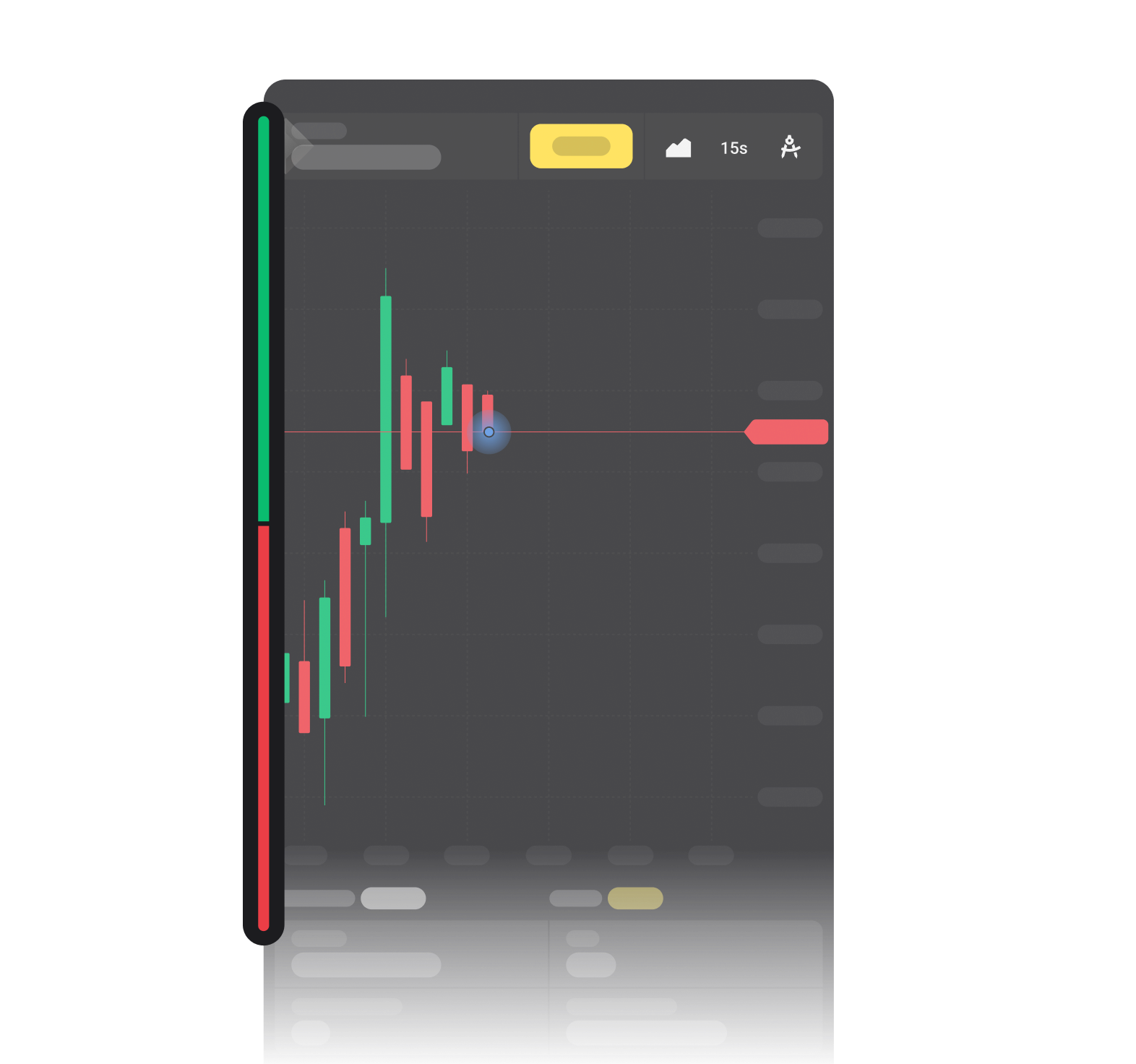 — The toolbar is above the chart window. There you can quickly switch from demo to real account, make a deposit, choose your chart type and time frame, and set up your technical indicators.
— The current trade options are below the chart window. There you can choose your asset, expiration time, and investment amount, and you can see the potential profit in the event of a correct forecast.
— Majority opinion is reflected by the vertical line on the left side of the chart.
The new in-app navigation is easier to understand and more concise. Get quick access to basic app functions from the bottom menu: your profile, history of trades, and live chart buttons. Move between tabs easily with no interruption to your trading, reading, or making deposits.
More functions in the "Account" section. There you'll find everything for your trading. Easily check your balance, complete transactions, and get bonuses from the platform in the 'Account' section. The help center, support section, platform news, and legal info are also there.
Available assets are now highlighted. Now you can see which assets are available for trading at the moment and which ones will be available at another time. This is especially handy when your local time differs from the equity market's.
Favorite assets are on top. Now your favorite assets automatically move to the top of the list. The higher the asset profitability, the higher it's ranked.